Recommend Dashcam car camera
The first question : What are your dashcam requirements?
Motion sensor – do you need your camera to standby after engine off( prevent hit and run, vandalism)
Car battery is tapped, any motion and camera will start recording (also known as parking-mode).
If you constantly park under the sun, ensure good camera quality. Under Singapore's hot weather, recording quality should not be adversely affected, and dashcam should not overheat.
Decent video recording at night (no use having a camera which cannot see the carplates infront)
Do you need HD (high definition) recording?
Do you need front and rear dash cam?
Dashcam should be able to capture a wide angle, at least 120 degrees
The second question : Your budget?
There are dashcam from $30 to $400. If you add two dashcams (front and back), price might go up to $600. I thought the high-end dashcams are ridiculously priced. Robbers might even be tempted to smash and grab the dashcam!
Ironically, the most expensive car cameras might not garner the best results!
IT-Shows do have promotions for Dashcam, but the brand/model might not be your shortlisted unit.
Do enquire whether dashcam package includes :
Installation? (might cost $30 to $50 to setup one camera, concealing the cables)
External battery source? External battery source or voltage-cutoff device might mean an extra $200 to $500!
Additional considerations :
Which dealer more reputable? Some might even consider getting export set direct from Korea (example)
If buy from QOO or Taobao, how do we distinguish original from fakes?
Most dashcam runs on 12v, need to connect to cigarette socket or 12V powerbank to run (most powerbanks are only 5V). To prevent flat car battery the next day, you can consider getting a 12V powerbank ($70 and above)
Research, compare, research again. Customer reviews are vital, but everyone will say their own dashcam is good
Garmin Dash Cam 35 Standalone HD Driving Recorder with GPS 32GB microSD Card Bundle includes Dash Cam
This dashboard camera is flagship model by Garmin. It features full high-definition camera, built-in GPS system and a 3″ wide screen.
The camera is capable to record in 1080p resolution at 30fps (Frames Per Second) resulting excellent and clear picture for recording while traveling.
It has a class-leading 180-degree viewing angle which helps getting most accurate representation of the road ahead.
The minor drawback of this U.S version dash cam is that it's not capable to record audio.
It can record footage for an hour at a time, and with a 64-gigabyte MicroSD card which comes separately this time limit can be increased, which is worthwhile investment for drivers who regularly make longer trips.
This Dash Cam goes above and beyond the common features of dash cam. Like it's forward collision warning system provides extra safety behind the wheel when your car comes too close to the car ahead.
It also features incident detection technology which allows it to automatically record in the case of a collision. Speed camera and Red light warnings can warn you ahead of time of potential pitfalls while driving on road.
The speed camera warning function might require a subscription can can be illegal to use in many scenarios.
But in applicable jurisdictions, it may be a truly handy feature that will be very helpful to avoid legal trouble.
As an extra bonus this camera allows you to take still pictures from inside or outside of car to access accident damage.Overall, it's the perfect dash cam available and a clear high-end device of 2018.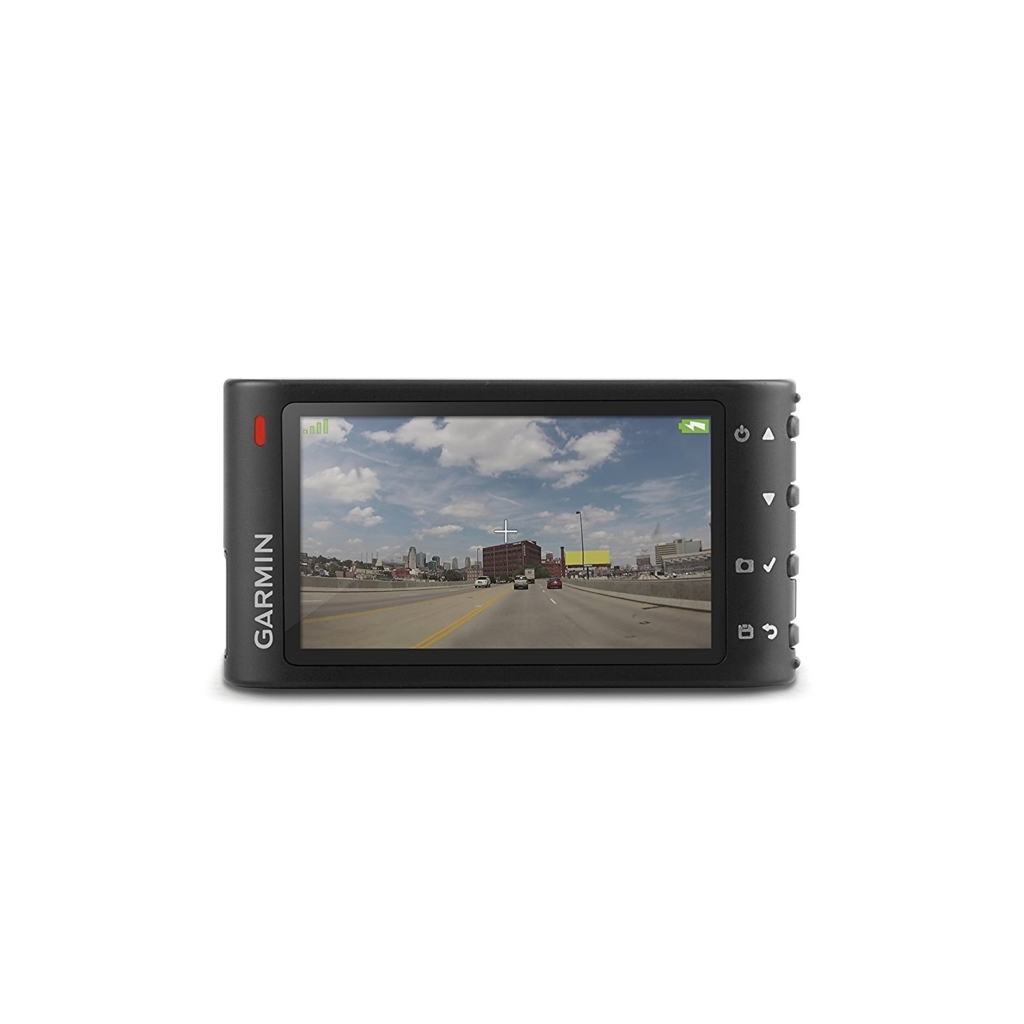 Pruveeo MX2 Dash Cam Front and Rear Dual Camera for Cars, 240 Degree Wide Angle Driving Recorder DVR
Dash cam can save a lot of headache when you have captured that objective view of accident of driving incident. Most of the time things occur in front of the car but your rear get covered.
So despite getting two separate dash cam you need Pruveeo MX2 front/rear camera offering both perspectives in single device.
This dashcam includes two independently swiveling cameras. One camera is capable to record 720p video and other records at 420p.
Which makes the resolution of each camera crisp enough to see the video clearly without large amount of storage. Both cameras record at 30fps which gives smooth video recording.
Both cameras can rotate 320 degree with a wide 120-degree perspective. At this wide angle you will be aware of the action happening in front or behind of the card while driving.
It's super easy to use this dash cam. Simply plug the camera directly into the cigarette lighter for continuous operation.
It also features automatically recording videos on engine start and turns off when cut off. Recorded video goes in micro SD card with a storage capacity of 32 GB.
You can select how long the video should keep recording. A two-inch LCD screen on the back will show both camera feeds it can be picture-to-picture or one feet at a time.
FalconZero F170HD+ DashCam 1080P 170° Viewing Angle microSD Card Included FULL HD
This camera records video at 1080p with 30 frames per second and covers a 170-degree wide viewing angle. It features a 3.0-megapixel CMOS sensor and Wide Dynamic Range and also it's capable to record good in low light conditions.
It can support up to 64 GB SD cards but comes with a 32GB SD card. The F170's four-inch screen is much larger than most screens of dash cams.
It also features touchscreen functionality which is good to use while driving. The menu design is also great, finding the feature or configuration is not a problem too. By default, it's ready to begin 24/7 recording without user interaction.
The oldest recordings on your SD card will be overwritten by this cam means you can set and forget. It's simple to install and easy to use.
It features GPS and your travel will be recorded which can be uploaded to computer and view them on Google Maps using DashCam Viewer software by Falcon.

Conculation:
I hope This post  will help you to chose a good quality dash cam for your cars.
Check out some latest dash cam reviews here